Hello everyone! I'm participating in a new meme called the "My To-Be Read List" meme which is hosted by
Because Reading
and basically the goal of this meme is to pick 3 books from your TBR pile and let your followers and other participants vote for the book you should read next! Also, stop by the other blogs and help vote for the books that they should read as well as your own!
Use #MyTBRL at the end of your post so that way, if your linky doesn't work, there's still a way to find you!
And the Winner for this month is: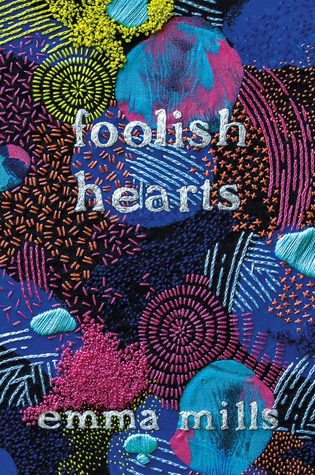 Foolish Hearts
By: Emma Mills
Published December 5th, 2017 by Henry Holt and Co. (BYR)
A contemporary novel about a girl whose high school production of
A Midsummer Night's Dream
leads her to new friends—and maybe even new love.
The day of the last party of the summer, Claudia overhears a conversation she wasn't supposed to. Now on the wrong side of one of the meanest girls in school, Claudia doesn't know what to expect when the two are paired up to write a paper—let alone when they're both forced to try out for the school production of
A Midsummer Night's Dream.
But mandatory participation has its upsides—namely, an unexpected friendship, a boy band obsession, and a guy with the best dimpled smile Claudia's ever seen. As Claudia's world starts to expand, she finds that maybe there are some things worth sticking her neck out for.