Hello everyone! "Waiting On" Wednesday is a weekly event, that is hosted by Breaking the Spine and the purpose of this event is that we spotlight upcoming releases of books that we are excited for! This will also tie into Wishful Ending's Can't Wait Wednesday post!
This week's pre-publication "can't-wait-to-read" selection is: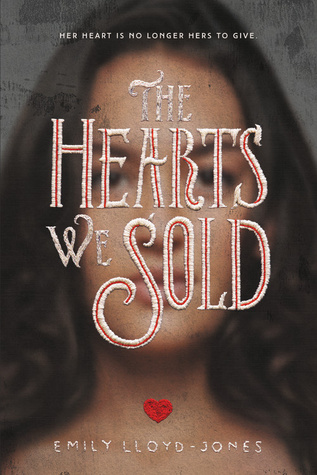 Title: The Hearts We Sold
Author: Emily Lloyd-Jones

Expected Publication Date:
August 8th, 2017
When Dee Moreno makes a deal with a demon—her heart in exchange for an escape from a disastrous home life—she finds the trade may have been more than she bargained for. And becoming "heartless" is only the beginning. What lies ahead is a nightmare far bigger, far more monstrous than anything she could have ever imagined.
With reality turned on its head, Dee has only a group of other deal-making teens to keep her grounded, including the charming but secretive James Lancer. And as something grows between them amid an otherworldy ordeal, Dee begins to wonder: Can she give someone her heart when it's no longer hers to give?
Hmmm...a story about a girl giving away her heart to a demon? Sounds really interesting!
So, what upcoming books are you looking forward to? Please respond below!