Hello everyone! "Waiting On" Wednesday is a weekly event, that is hosted by Breaking the Spine and the purpose of this event is that we spotlight upcoming releases of books that we are excited for! This will also tie into Wishful Ending's Can't Wait Wednesday post!
This week's pre-publication "can't-wait-to-read" selection is: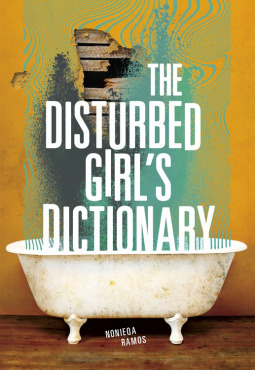 Title: The Disturbed Girl's Dictionary
Expected Publication Date:
February 1st, 2018
Macy's school officially classifies her as "disturbed," but Macy isn't interested in how others define her. She's got more pressing problems: her mom can't move off the couch, her dad's in prison, her brother's been kidnapped by Child Protective Services, and now her best friend isn't speaking to her. Writing in a dictionary format, Macy explains the world in her own terms—complete with gritty characters and outrageous endeavors. With an honesty that's both hilarious and fearsome, slowly Macy reveals why she acts out, why she can't tell her incarcerated father that her mom's cheating on him, and why her best friend needs protection . . . the kind of protection that involves Macy's machete.
A girl who has a horrible home life and it's possible that she may be a serial killer? Sign me up!
So, what upcoming books are you looking forward to? Please respond below!