Hey everyone! Man, I haven't been keeping up with my monthly wrap up posts like I should have. I've been slacking off when it came to posting on this blog. There's just so much going on in my life that I barely had time to blog much these days. First off as everyone is aware of, there's the coronavirus that's been spreading around and because of that, I can't really go off to the stores to buy anything since I'm scared of catching the virus. I just feel so upset at all the deaths that are happening because of this virus. Let's hope that this virus passes by soon and I hope that everyone stays indoors and do whatever it takes to protect yourselves from the virus and stay safe! On a lighter note, even though I watched this movie way back in February, I had watched the new "Sonic the Hedgehog" movie and I LOVED IT! I never thought that I would enjoy that movie as much as I did! Sonic was such a CUTIE in that film! I hope that a sequel gets greenlit soon! But the bad news regarding the movie industry is that a lot of films are being pushed back because of the virus, so that means that I won't get to watch "Black Widow" or "Wonder Woman 1984" anytime soon. Meanwhile, we celebrated my little sister's birthday. But because of the virus going around, we couldn't get her any cake. But, we did cook some tilapia fish for her, which was quite delicious!
Oh my...this year has been pretty bad regarding me reading books. I haven't been able to read any books this year, although it's because I've been pretty busy this year and I didn't have time to read any books...SIGH... But luckily, my Fiverr gigs have really been on the rise as I got over 7 orders for both my beta reading services and my Instagram services. I'm looking forward to more orders soon, especially during these troubling times.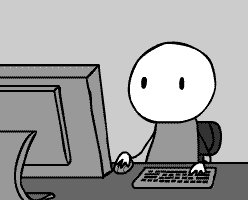 Other Reviews and Activities Completed this Month:


READING CHALLENGE UPDATES
2020 Alphabet Soup Challenge:
2020 Beat the Backlist:
NetGalley and Edelweiss Reading Challenge 2020:
2020 Diversity Reading Challenge:
2020 Dystopian Reading Challenge:
Total Number of Books Read: 0
Children's Books: 0
5 Star Reads: 0
Average Rating:
0
Male Authors:
0
Female Authors: 0
Unknown Authors: 0
Series:
0
Stand Alone: 0
Re-Reads: 0
Total NetGalley Books for the Year:
0
Total ARC Books for the Year: 0
Total Edelweiss Books for the Year: 0
Total Reading Alley Books for the Year: 0

Total Re-Reads for the Year: 0
Total Number of Books Read for the Year: 0
Science Fiction: 0
Horror: 0
Fantasy: 0
Drama: 0
Romance: 0
Paranormal: 0
Contemporary: 0
Historical: 0
Total Science Fiction Books for the Year: 0
Total Humor Books for the Year: 0
Total Horror Books for the Year: 0
Total Fantasy Books for the Year: 0
Total Drama Books for the Year: 0
Total Romance Books for the Year: 0
BEST OF THE MONTH:
NOPE!
* Sorry, no new books for this month due to the virus. Hopefully this virus will pass soon.
April TBR:
* I'm currently reading "The Cruel Prince," which I have been enjoying so much! I can't wait to get to the other books in April!
Favorite Blog Posts from Around the Blogosphere: