Hello everyone! "Waiting On" Wednesday is a weekly event, that is hosted by Breaking the Spine and the purpose of this event is that we spotlight upcoming releases of books that we are excited for! This will also tie into Wishful Ending's Can't Wait Wednesday post!
This week's pre-publication "can't-wait-to-read" selection is: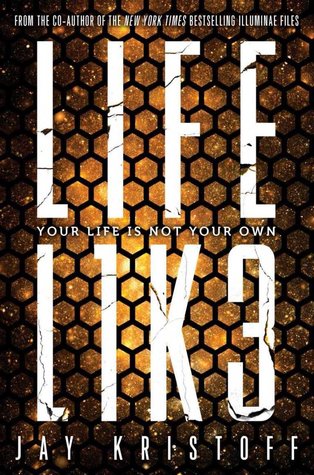 Title: LIFEL1K3
Expected Publication Date:
May 29th, 2018
On a floating junkyard beneath a radiation sky, a deadly secret lies buried in the scrap.

Eve isn't looking for secrets—she's too busy looking over her shoulder. The robot gladiator she's just spent six months building has been reduced to a smoking wreck, and the only thing keeping her Grandpa from the grave was the fistful of credits she just lost to the bookies. To top it off, she's discovered she can destroy electronics with the power of her mind, and the puritanical Brotherhood are building a coffin her size. If she's ever had a worse day, Eve can't remember it.

But when Eve discovers the ruins of an android boy named Ezekiel in the scrap pile she calls home, her entire world comes crashing down. With her best friend Lemon Fresh and her robotic conscience, Cricket, in tow, she and Ezekiel will trek across deserts of irradiated glass, infiltrate towering megacities and scour the graveyard of humanity's greatest folly to save the ones Eve loves, and learn the dark secrets of her past.

Even if those secrets were better off staying buried.
Oooh! A novel that takes place in a junkyard! That's quite unique to read about! Can't wait to check it out!


So, what upcoming books are you looking forward to? Please respond below!