Hello everyone! This book meme is called "It's Monday! What Are You Reading?" and basically what you do is share what you have been, are and about to be reading over the week. It's a great post to organize yourself and to visit and comment on other blogs! This book meme is hosted by
The Book Date!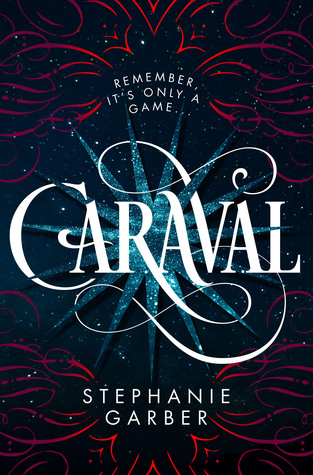 I just finished reading

"Caraval" by Stephanie Garber

and it was such a fantastic read! I loved the mysterious world of Caraval and I was actually quite surprised by the twists and turns that happened during this story! I also loved the relationship between Scarlet and Julian as it was like nothing I have ever seen before!
I'm currently reading
"Miss Peregrine's Home for Peculiar Children" by Ransom Riggs,
even though I haven't quite read any pages from this book yet. But, I'm going to try to finish this book by the end of October since this is a spooky read that I wanted to read for the month of October!
The first book I wanted to read next is
"Heartless" by Marissa Meyer
, since that has been on my TBR list for awhile now and I wanted to read another book by
Marissa Meyer!
The next book I wanted to read is
"Ready Player One" by Ernest Cline
since I just recently bought this book and after hearing so many good things about this book, I really want to read it as soon as possible! The last book I want to read is
"The Martian" by Andy Weir
since that was the winner of the TBR List book read for September and it's another book I want to read before watching the movie.